Picture Framing Jargon!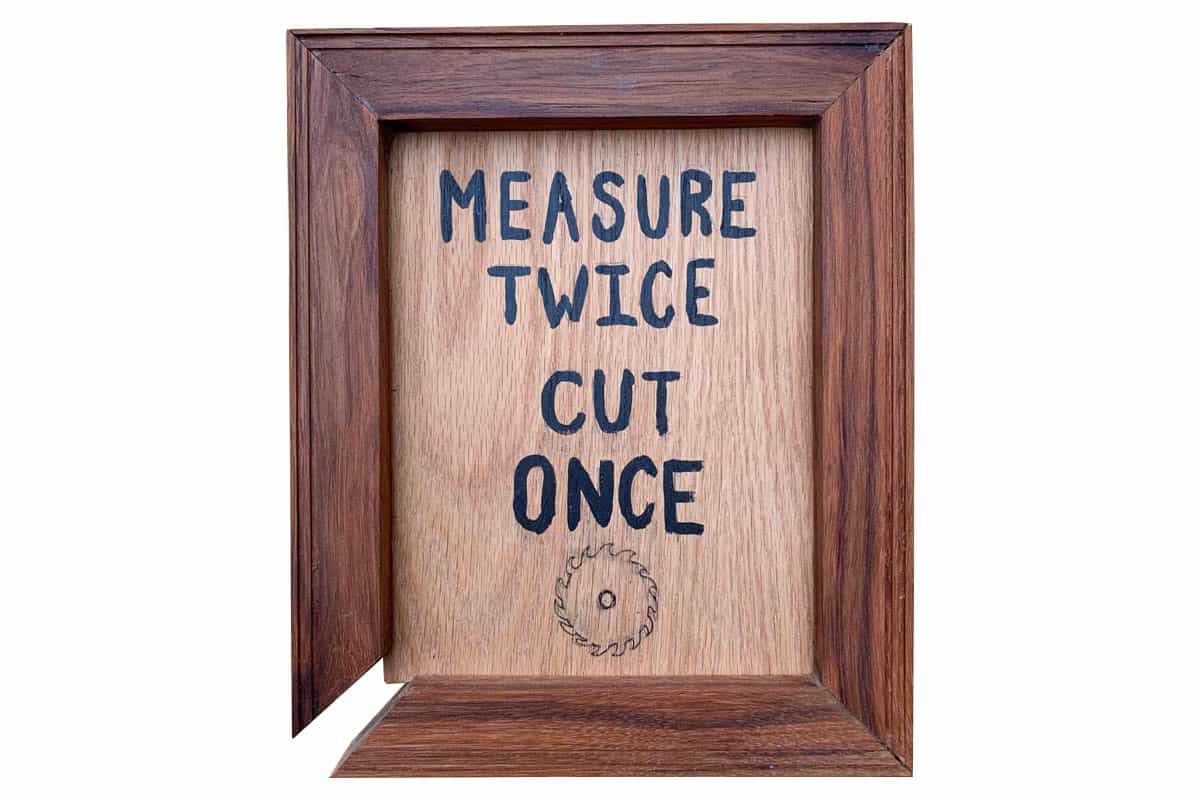 Do you know your Float Mounts from your Multi Apertures? Acrylic or Non-Reflective glass? Box Frames anyone?
Picture framing should be simple right!? I mean, how complex can it be just putting a rectangular bit of wood around a picture?

Well, in many ways it IS pretty simple, but picture framers sometimes use silly or weird terms that make sense to them, but not the rest of us. Below, you'll find some of the more common terms used, with a basic Bewilderbeest explanation.
Mount – this is the rigid card that is used to surround a picture. You can choose different colour mounts to compliment your picture.
You don't have to have a mount. Some pictures look much better with one, others look fine without. Mounts are usually cut with a bevel 'cos it looks fancy.

It's also called a 'mat' by our American friends.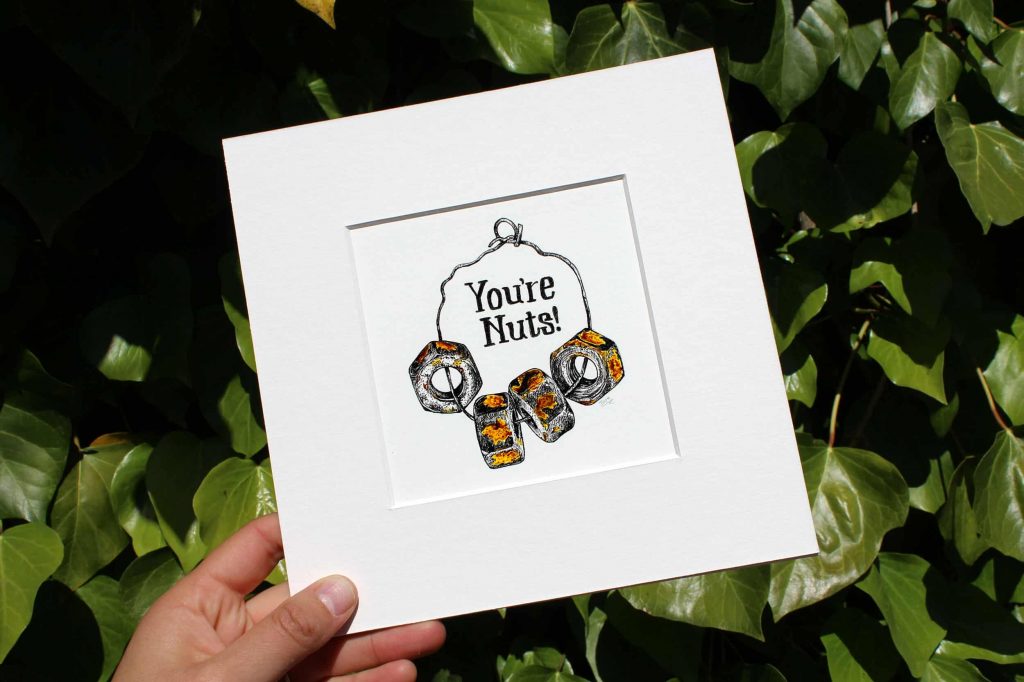 Double Mount – Twice the mounts! One on top of the other for an extra sophisticated look. You can have both mounts the same colour, or contrasting colours if you want to highlight particular colours used in the picture.
The picture below shows a plain outer mount and a dark blue inner mount. Fancy!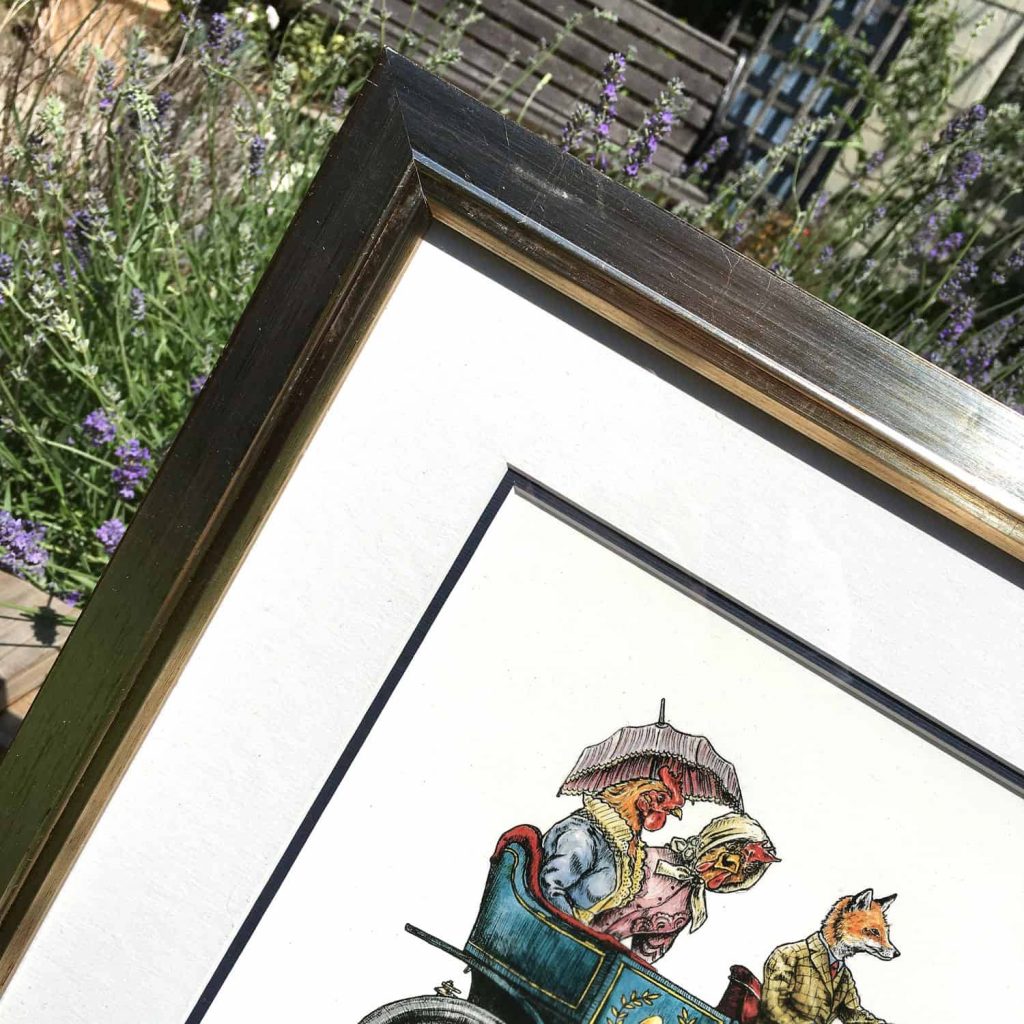 Multi Aperture Mount – This is one mount with numerous cut outs in it so you can have several pictures within the same frame.
Float Mounting – This mounting technique means that you can see all edges of the picture, and it is suspended inside the frame – it appears as if it's "floating" .
Below is a Herdwick sheep that Iain drew and framed with a float mount to show off the torn paper edges (he really must learn how to use scissors).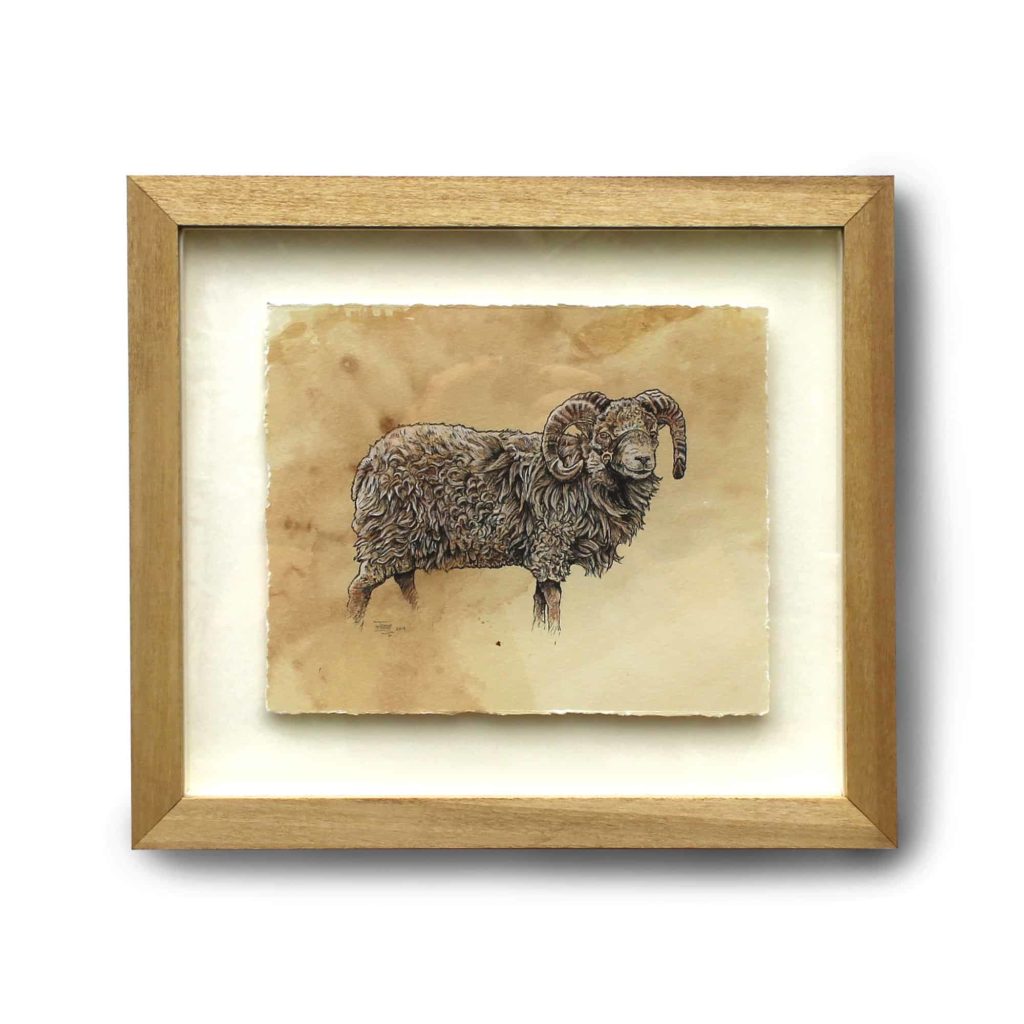 Picture Frame Moulding – This is just another name for the material that is cut to size to make a picture frame. Usually, mouldings are made from wood, but you can get metal, plastic and even plaster.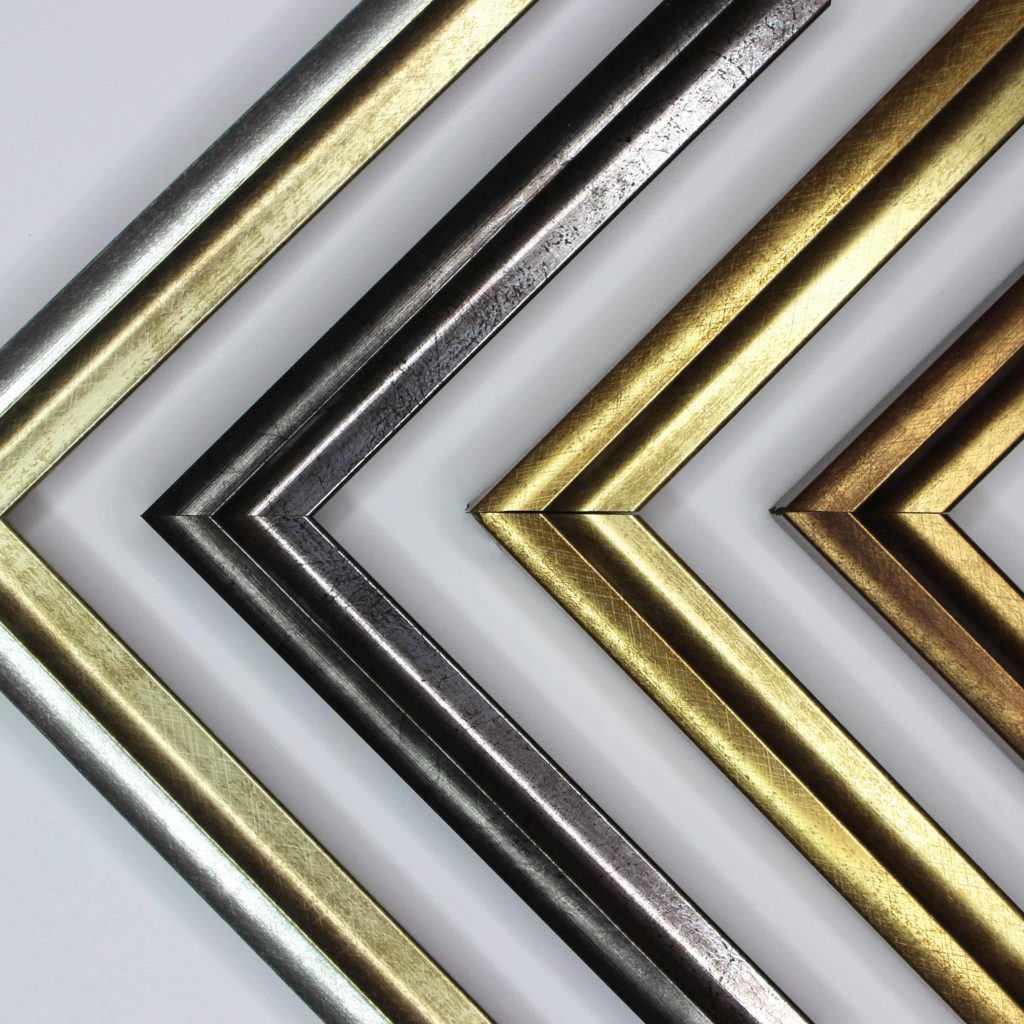 Below, you can see three different mouldings used on our VW Beetle print. Some people like a more contemporary look, such as the white moulding, others prefer a more traditional or darker frame, such as the dark wood or gold.
A well chosen frame can transform a picture.*
*into a better looking picture, not a bowl of plums or a porsche.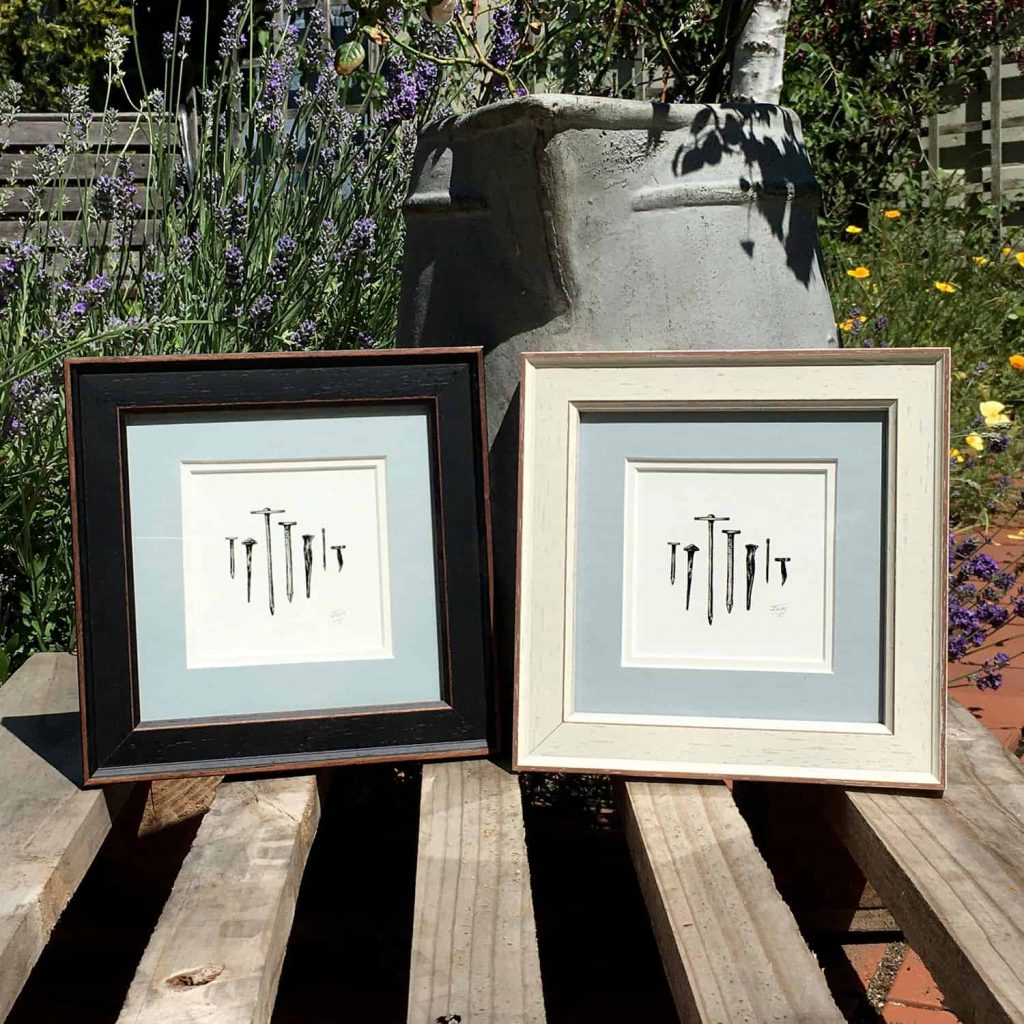 Box Frames – You guessed it, they are frames that are 'boxier'! These are deep picture frames, ideal for framing 3D art or other fun objects you want to display – like your favourite spoon or a particularly impressive conker.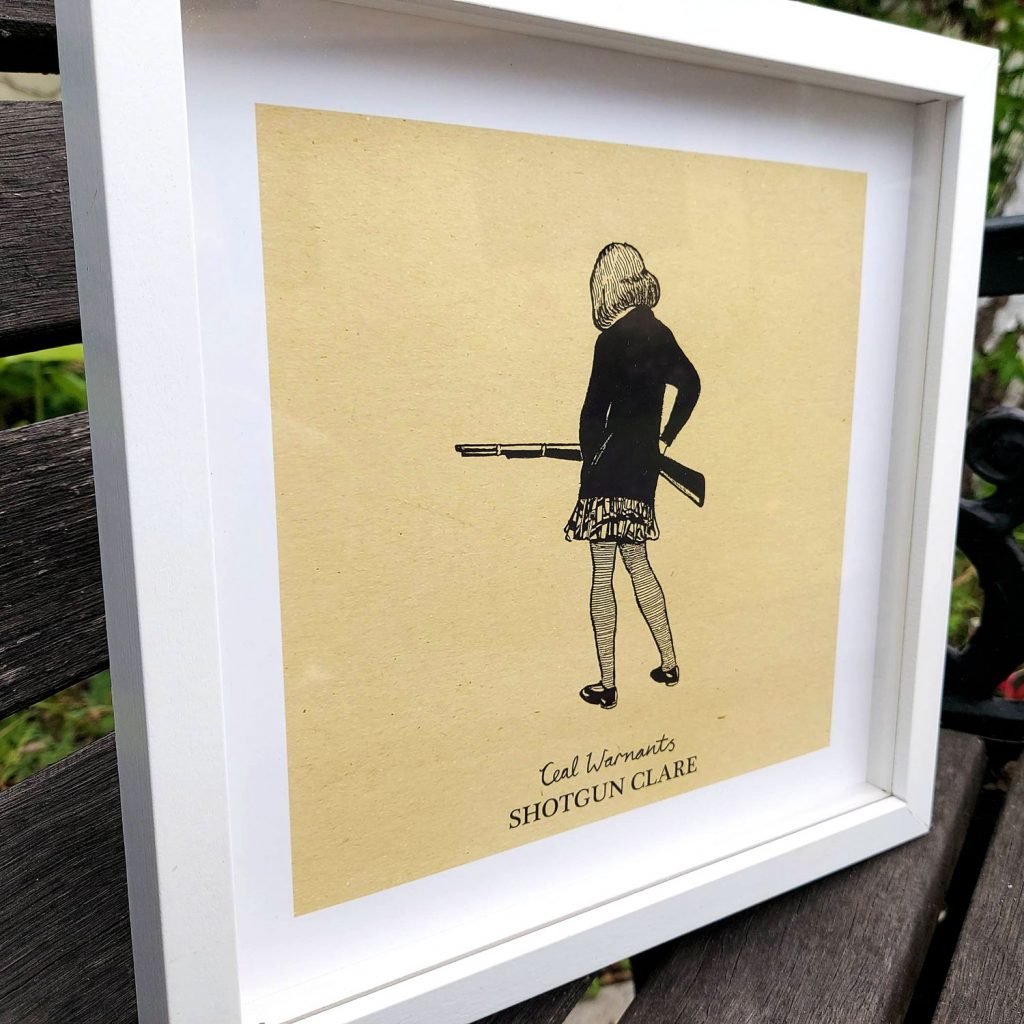 Glass Options:
Standard Glass – the most traditional and commonly used in most frames. What can I say – it's see-through and breaks if you drop it (not that I've done that, of course).
Non-Reflective Glass – This is a more expensive option but can have 16 times less reflection than standard glass.
Art Glass – This glass looks great. Well, actually, it doesn't look great because it's nearly invisible. Art Glass has an impressive 99% reflection reduction and 70% UV filtration. It's only a step down from the MEGA expensive Museum Glass used in, um…well, museums. Great to use on a really special picture.
Acrylic – A clear plastic sheet which can be used instead of glass. This is often a safer option, especially if you have children around (games of 'indoor cricket' can be particularly hazardous to regular glass).
Clarity+ Acrylic – A more scratch resistant, higher clarity (hence the name), more protective version of Acrylic glazing. It claims 99% UV protection so, if you're putting your picture in direct sunlight (which you should generally try and avoid), then this will help reduce fading.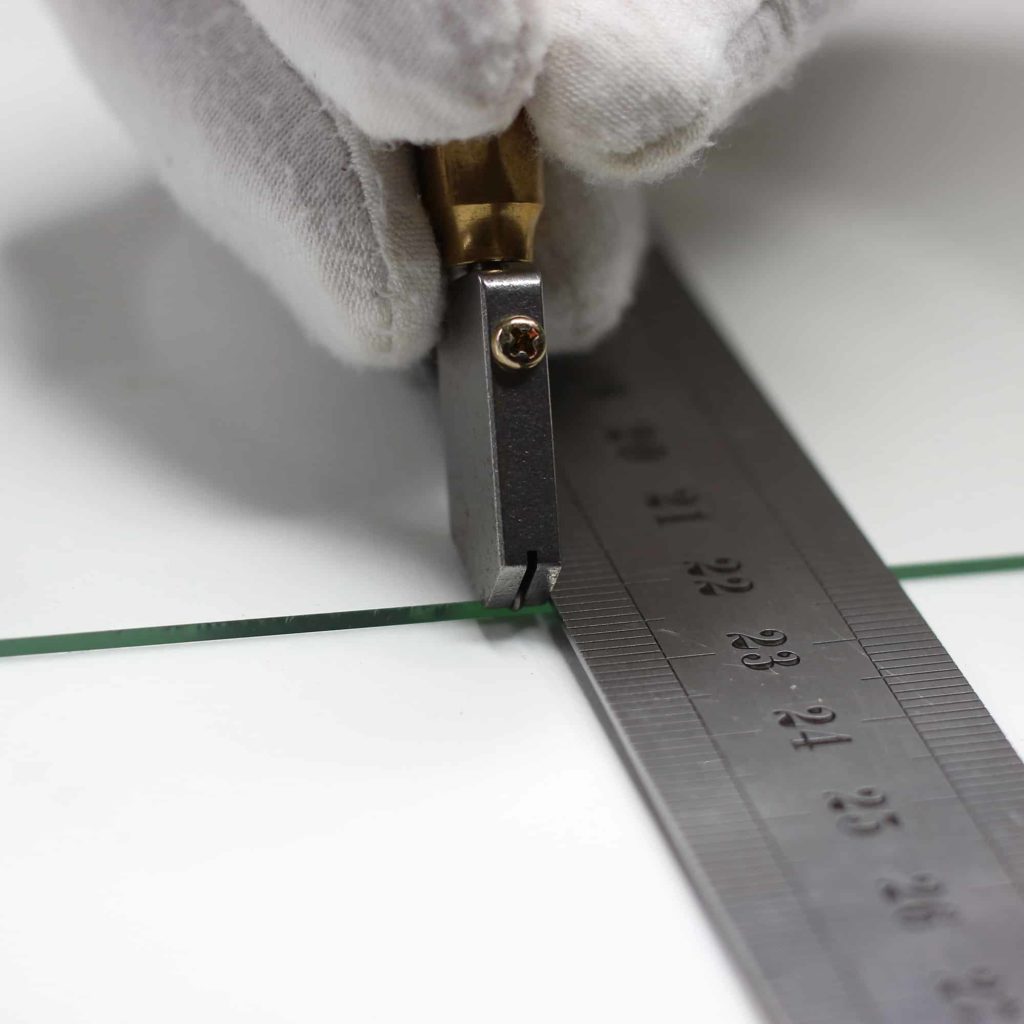 A few other random terms
Conservation Framing – This is a method of picture framing that uses 'conservation techniques'. Basically, this is top end framing that uses specialist materials and methods to protect and preserve the item being framed. This is used a lot with old documents, museum pieces, and pricey artwork. Prepare to empty your bank account for museum grade conservation framing!
Weighting – To add more 'drama' to a mount you may cut the bottom of a mount so it is slightly wider than the top and sides. How much drama can you cope with? Me, not a lot.
Backing Board – The board on the back of the framed picture used to keep the glass, picture and mount etc. in place. I know, the naming convention is pretty original…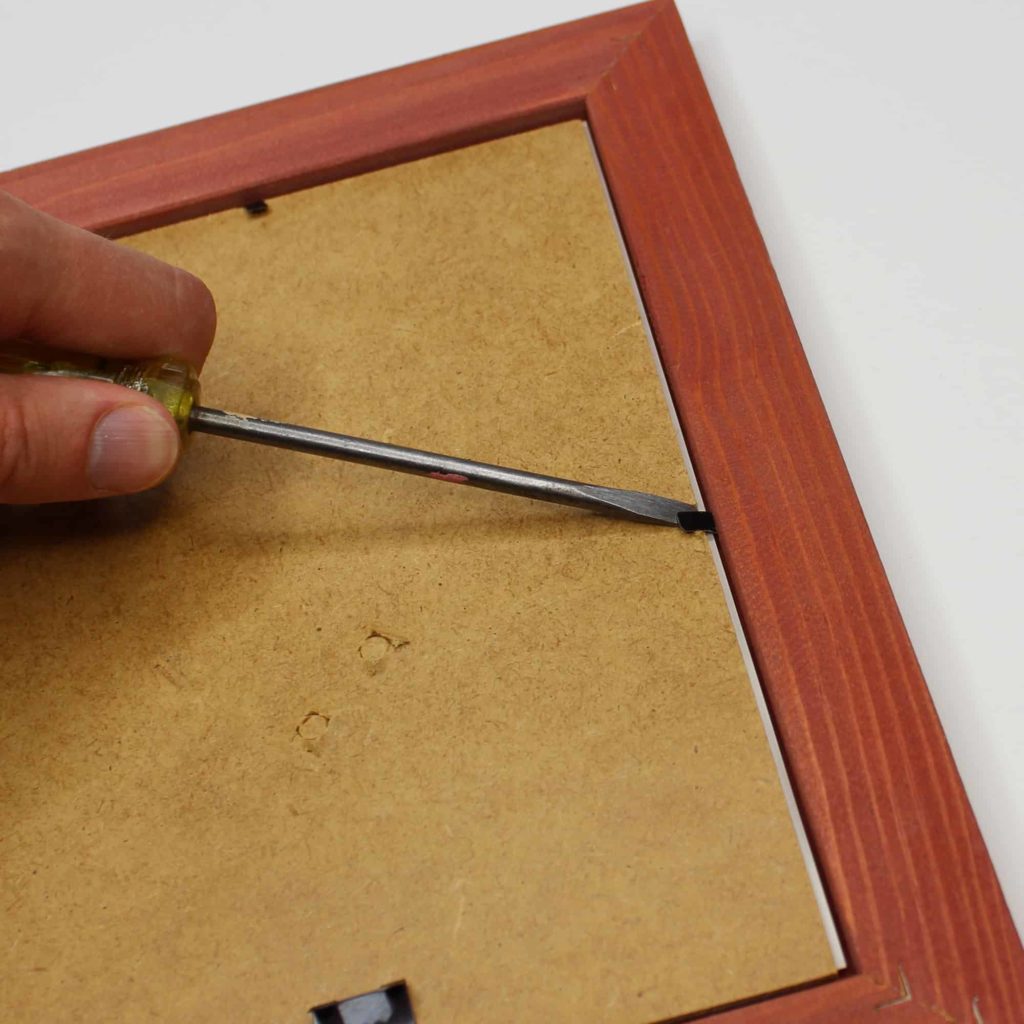 Need help or advice about framing?
If you need any help or advice about what frame to choose or how to get your picture framed, drop us a line.
We are always happy to help and advise you on the different options available.
Just email Iain, our resident Framing Guru – info@bewilderbeest.co.uk